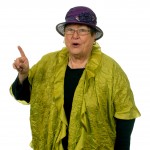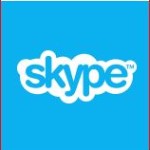 CORRECTION:….
.MARCH 7 & 8 LOCATION
IS FIRST CHRISTIAN CHURCH,  
NEWBURGH, IN
 Mary Jo has visited 46 states in person and now is available via SKYPE.
A VIRTUAL VISIT can be scheduled with the following:    Support from the Director or Administration,    Funding
from a parent organization or Arts in Education dollars from your local Arts Council, charging small fee per child or searching for grant funding.   

       SKYPE presentation 35 to 45 minutes includes:  
                   *  Seasonal CCSS connections 
                   *  Story Play and picture book story walk
                   *  Music, movement, rhythms and rhymes using original music and some songs from
                          Mary Jo's musical friends from around the country
                   *  Puppet Play 
                   *  Mini – Q&A session so children can express their ideas
                 SKYPE NEEDS:
                 Internet Connection – direct hard wire is best
                 Smart board and or large TV or equipment to project the SKYPE presentation
                  Large space or children to interact
                  Approximately 30 to 35 minutes for presentation
                  Notification of TIME ZONE for presentation.  I am in the Central Time Zone
                  Signed contract

 
       COST:  Each school will receive a DVD filled with musical storytelling fun.
                                   This will allow children to be familiar with some of      
                                   the puppet friends and songs that will be part of the presentation.  The
                                   cost of a virtual visit is $250 with discounts for multi scheduled sessions on
                                          one day at the same location.  Contact 812-455-1558 to discuss a visit.
MARY JO HUFF – – www.storytellin.com – maryjo@storytellin.com