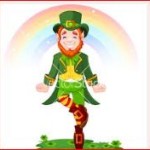 The Leprechauns are marching
       They are marching in the hall
             They are marching on the ceiling
         They are marching on the wall
They are marching 2 by 2
They are marching 4 by 4
       You say you cannot see them
                  Watch out – here come some more!
(c) Mary Jo Huff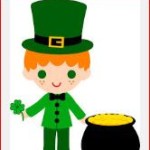 Enjoy the fun of the month of the Leprechauns and the coming of SPRING.  Children are fascinated with the world of the wee people, dressed in green
who play pranks on everyone.  Enjoy good books and fun language with children as you read some of the books you see here. 
              Gather some glitter and cut out some small little shoes.  Tape the shoes everywhere in your building – on the walls, windows,
          floor, tables etc.  If you use double sided clear tape it is an  easy job. Then sprinkle gold glitter everywhere (yes you have to
          vacuum and clean up the glitter)and turn over all your chairs and mess up you center on March 17.  I am sure the
         children will believe that the leprechauns are playing a trick on everyone.  Hide gold covered chocolate coins for the children to
         hunt and hide a pot of gold.  Sing the Leprechaun marching song and have a grand celebration.

    PEEPER FUN – get a green glove and a green set of PEEPERS – found on www.storytellin.com –
LUCY LEPRECHAUN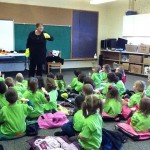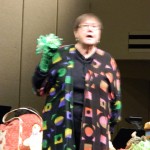 Lucy Leprechaun is the perfect connection for attention and for helping tell stories about the wee people.  This is a glove, PEEPER, and several green
scrunchies.  Lucy leads the music for the day, directs a Leprechaun parade and tells stories about her cousins.       Lucy is great with children and they
enjoy dressing in green for the March celebration.  We always tell the children that if they do not wear green on March 17 they will get a Leprechaun
pinch……………of course we don't pinch because we pin a Shamrock on their shirts when they arrive if they are not wearing green.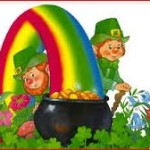 HAPPY ST. PATRICK'S DAY
and
BRING ON SPRING