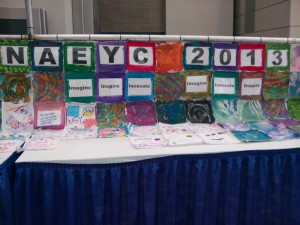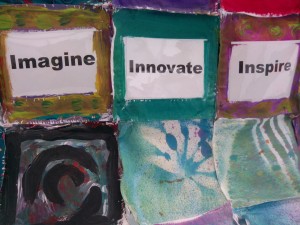 It is that time of the year when we we wish everyone a great holiday season and reflect on the year we are about to leave as history.
 If you have never attended NAEYC and you are in Early Childhood Education plan to attend in 2014 in Dallas, TX.  It is an experience you won't want to miss.  Save your dollars, connect with someone to travel with and share expenses and you will find a happening world of people dedicated to children around the world.
I want to share some of the friends I meet at NAEYC and also FROG STREET SPLASH  (www.frogstreet.com) each year.   We share hugs, music, food, entertainment, information and try to help each other to make this a better world for all children.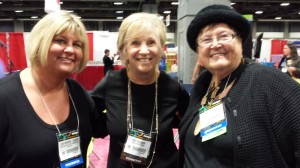 L to R Lisa Kay Vinson, Dr. Jean Feldman and Mary Jo.  For many years this is the only time we get to visit and share life.  Dr. Jean is the QUEEN of Early Childhood and Lisa is a teacher/trainer at Austin Peay  University in Clarksville, TN.  Even though we have only precious minutes it a great to catch up.  I may need to color my hair blonde!!!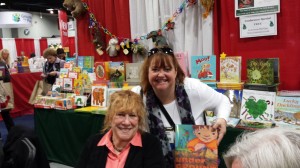 Della Johnson from SC with famous author Denise Flemming.  Della was a brand new grandmother and buying books, books, books and loving every minute of the experience of meeting the author and being granny.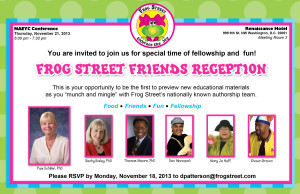 Check out the man in purple…our own Dr. Thomas Moore a partial product of Indiana.  L to R * Dr. Pam Schiller , an expert in Early Childhood Education and is in charge of the Frog Street  Pre-K Curriculum and is writing a new Infant/Toddler curriculum.  Mary Jo, Dr. Thomas, Diane Patterson who is in charge of sales for Frog Street and Sharon Burnett one of the original designers of the everlasting Frog Street productions.    The reception was filled with hugs, kisses, songs, and memories!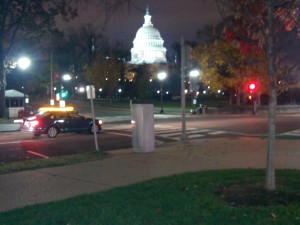 The perfect view on a clear night from the balcony of a close reception sponsored by Kaplan and Gryphon House.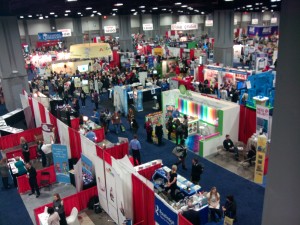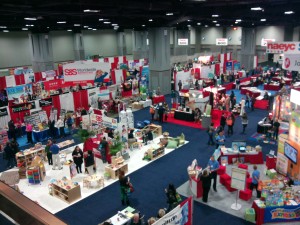 A small area of the exhibit hall filled with the best of the best.  Bring along comfortable shoes and a bag on wheels and plan to spend some special time in this area.  There are many authors signing books, musicians singing and playing and several booths presenting mini workshops.  I presented minis for FROG STREET and Kaplan.  I met a lady who stayed in one booth all day because she said she learned so much.
MEET SOME OF MY FRIENDS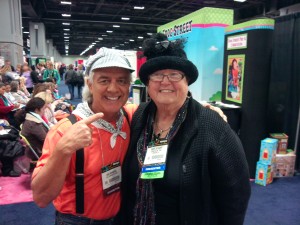 DON MONOPOLI from the LEARNING STATION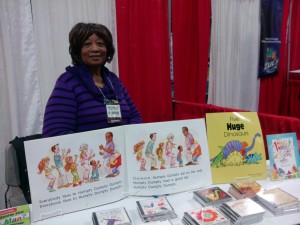 Ms. Carolyn who keeps Dr. Thomas Moore in line and is his #1 helper.  She is a Texas jewel.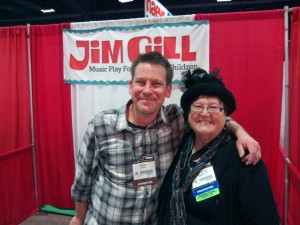 JIM GILL from the Chicago area and a wonderful presenter, singer and author.
Mr. Shawn Brown from the Super Fun Show and Shake It Like a Duck!
Mr. Hugh Hanley, Vincent and Carole Peterson!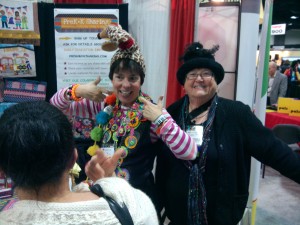 Ms. Debbie Clement
Why am I in so many pictures……because all of these wonderful people are my FRIENDS – on the road FRIENDS.  Catch me with my hat, get a picture and I will call you my FRIEND always.
GINGERBREAD
The world of  GINGERBREAD created by Lori Taylor, a 3 year old teacher in a local preschool, and she lives in my home town.  Lori is my neighbor and has created a work of art out of GINGERBREAD.  Her passion spills over into her classroom filled with wonderment.  I had to share this with you because if you do not live close to me you will never know about people who have a total dedication to the world of GINGERBREAD and the beauty they can create.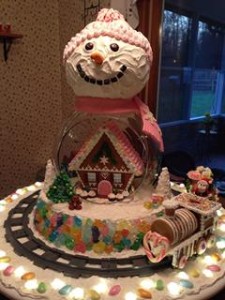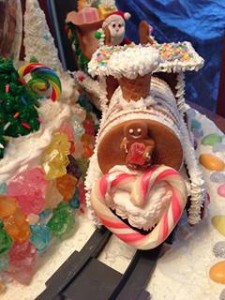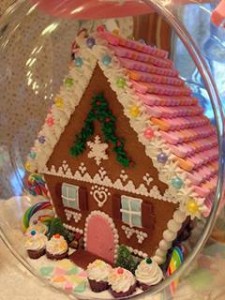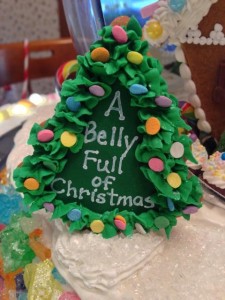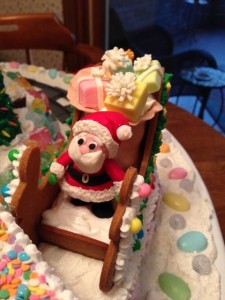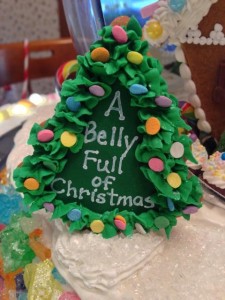 CELEBRATE THE SEASON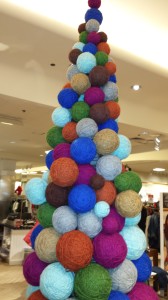 Join me in the celebration of the season.  I will spend the holiday with my three wonderful children and 8 grandchildren ranging in age from 28 to 2 years old and every minute is precious.  I hope this blog put a smile on your face and that our paths cross during 2014.  Give me a call and I will come to visit y our area and we can sing, dance, tell stories and make puppets happen.  
REMEMBER the REASON for the SEASON and stay safe!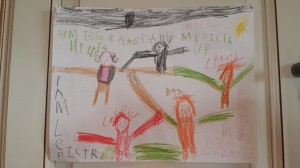 SIDE NOTE
My church was built upon a rock and this year we celebrate 50 years of marriage and it to has a rock connection.  My children had this rock carved for our front yard and I know how important rocks can be………………one man, one woman, 50  years.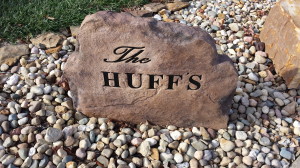 MARY JO HUFF
www.storytellin.com
maryjo@storytellin.com
812-455-1558
DON'T FORGET TO SCHEDULE YOUR SKYPE VISIT IN 2014!