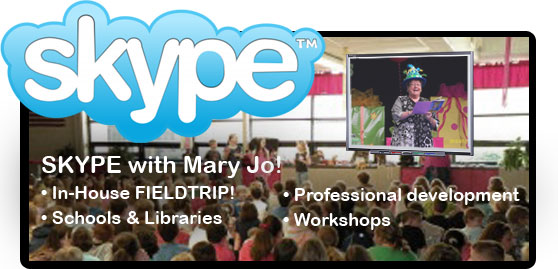 Snap, clap, wiggle and giggle to the rhythms of language.  Mary Jo will present storytelling, music and movement along with her favorite puppet friends.  In a 30 minute visit designed to correlate with the scheduled season, state standards and common core children will sharpen their listening skills and be ready to retell and write their own stories.
Scheduling for February, 2014 has begun and will feature Winter Whimsy and transition into a Spring Fling followed by Summer Surprises.  
Contact Mary Jo for scheduling and fee schedules.
Professional Development can also be scheduled via SKYPE for after school workshops, evening workshops and short professional development connected to language and literacy and put a puppet in your pocket.