WELCOME to my first blog of 2014. January whizzed by me in a blinding snow storm. The beginning of January was beautiful in the state of Florida and WARM. Then we returned to INDIANA and frigid temps and ice storms. The laptop crashed and so I had to start over.
As you get ready for the events of Feb. and March I want to add some pizzazz to your imagination in hopes you can catch the story bug and have some fun.
SONG: Sing to a child or to a whole class

Will you be my VALENTINE, VALENTINE, VALENTINE?
Will you be my VALENTINE?
I LOVE YOU!
Answer:
YES I'll be your VALENTINE, VALENTINE, VALENTINE
YES I'll be your VALENTINE,
I LOVE YOU!
I have read on the internet that some folks don't think young children should be introduced to VALENTINE'S…………..huuummm!

That is a hard one for me because I love VALENTINES DAY and all the special messages it relays to folks. Messages that say you are special and I love you.
/>
Check out the books available to fit your curriculum and either purchase or go to the library and check them out. A note…..ask your local children's librarian, in advance, to help you select the best books to read with your children. If you purchase books find a basket or box and decorate it for the month of Feb. and provide the children with books they can picture read. If your class makes a special book – make two of them – add one to the book box or basket so the children can read their publication.< p>

<                          
Many times I order books from amazon.com and when used books are offered I always check out this possibility.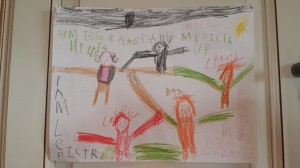 Hold the hand of your favorite VALENTINE.  My grandson, age 5, sent me this picture.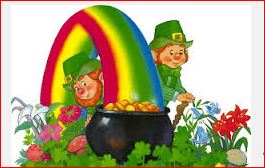 SING A LEPRECHAUN SONG – This is an interactive song for children and families.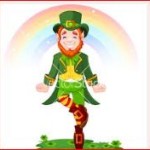 The LEPRECHAUNS are marching
They are marching in the hall, (point to a hall)
They are marching on the ceiling (point to the ceiling) 
They are marching on the wall. (point to a wall)
They are marching 2 x 2 (two fingers on each hand)
They are marching 4 x 4 (four fingers on each hand)
You say you cannot see them (hands above eyes looking around)
WATCH OUT here come some more.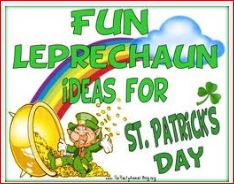 LEPRECHAUN MISCHIEF
Cut out little, green shoe prints and tape them all over the building…………floor, ceiling, on top of everything, on the windows etc.  Sprinkle gold glitter in a path throughout the area.  Tip over furniture, turn things backwards and generally make a mess.  I always told the children that the Leprechauns must have come buy looking for a pot of gold and could not find it anywhere.  Giggle and tell the children you hid the pot of gold.  Invite them to look for the pot.
I have a black pot – purchases around Halloween – and it is filled with gold covered chocolates that look like gold coins.  This makes for a real fun day.  We also told all the children if they did not wear green we would be pinching them.  If a child came to school without green we pinned a shamrock on them so they would not get pinched.  One of the teachers would not wear green so everyone could give her a pinch (it was me many years).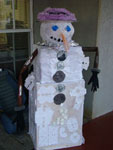 Enjoy the remainder of winter and prepare to welcome spring.  I will blog again as we approach spring with some great ideas for touching base with Mother Nature.  Stay Warm!!!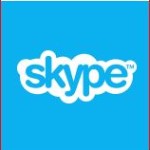 Mary Jo is now available for a SKYPE visit with your children.  Each session is 30 – 35 minutes and filled with seasonal, educational FUN!  Call today to reserve your spot on the calendar.
Mary Jo Huff
 STORYTELLIN' TIME
812-455-1558
maryjo@storytellin.com
Multi-Award-Winning Author,
Storyteller and Recording Artist
http://www.storytellin.com
http://www.storytellin.com/blog
http://www.facebook.com